The RSC was officially registered by the Office of the Registrar of Joint Stock Companies and Firms, Bangladesh on 20 May 2020 to be a safety monitoring body in the RMG sector in Bangladesh. The RSC is a private initiative of the Bangladesh Industry, global brands and global and local Bangladeshi trade unions. The RSC was set up by three incorporating members representing each of the three constituents:
Industry: The Shondhi Limited

Brands: Brands Association for Textile & RMG Sustainability in Supply Chains

Trade Unions: Trade Union Association for Textile & RMG Sustainability in Supply Chains
The RSC has a Board of Directors consisting of 18 representatives, 6 from each RSC member organisation.
Transition of Operations in Bangladesh from Accord to RSC
On 14 January 2020, Representatives of the BGMEA and the Steering Committee of the Accord on Fire and Building Safety in Bangladesh signed an agreement on transition to RMG Sustainability Council. Therefore, on 1 June 2020 the RSC has inherited the operations, staff, policies and infrastructure of the local Bangladesh Accord office. The RSC is now equipped to implement health and safety inspections and remediation monitoring, safety training and safety complaints handling functions. The RSC is committed to making key aspects of the programme publicly available, including initial inspection reports and remediation progress through up-to-date CAPs.
Through the work of the RSC, covered factories will be able to complete their existing CAPs and ensure that all outstanding safety issues are remediated and verified as correctly fixed, and that the labour-management Safety Committees in the factories are equipped and empowered to monitor and address workplace safety on a daily basis.
The RSC will operate within the regulatory framework of the laws of Bangladesh, closely co-operating with and supporting the relevant regulatory agencies of the Government of Bangladesh.
A world-class workplace safety programme, enabling sustainable business and developing the supply chain.
It is our aim to maintain and create a safe and trustable RMG industry as the preferred production source for international fashion business promoting development and employment in matters of safety.
Our mission is to sustain and continuously develop a safe, humane and sustainable Bangladeshi RMG industry in a tri-partite approach, including industry, unions and brands, by jointly implementing a sectorial safety standard minimising health peril and preventing avoidable accidents and empowering factory management and workers through training and capacity building.
The specific objectives of the RSC are:
To promote, govern and oversee the implementation of Occupational Safety and Health standards and to verify the compliance with applicable safety standards in the RMG and related industries in Bangladesh especially in the areas of Structural Integrity, Electrical Safety, Fire & Life Safety and Boiler Safety.

To conduct inspections in the areas of structural, electrical, fire & life safety and boiler safety as well as inspections to investigate safety complaints, and special inspections following Safety Committee findings and industrial accidents, and eventually regarding industrial relations, skills development, and environmental standards; to monitor, verify and recognise remediation.

To maintain and further develop an extensive fire and building safety training programme to provide extensive and detailed training on Occupational Safety and Health in the factories.

To cover effective safety procedures and precautions, as well as enable workers to voice concerns and actively participate in activities to ensure their own safety and to develop a depository of know-how and information regarding existing safety hazards for the industry.

To promote, adopt and require compliance with existing or future national and international laws, regulations and standards for fire and building safety applicable for the RMG and other industries in Bangladesh, also through relationships with national and international stakeholders.

To maintain and further develop a publicly accessible database with regularly updated aggregated list of all suppliers in Bangladesh with specific details about factory safety standards, inspection reports, remediation status and other relevant non-competitive issues.

To supervise exporting RMG industry and related factories and permanently monitor safety, compliance, and sustainability of existing and new factories and to provide recognition of safe workplaces for garment employers and employees.

To maintain and further develop a worker complaint mechanism operating with independence and free from interference from in-and-outside RSC, ensuring that workers from factories can raise concerns about safety and health risks in a timely fashion, safely and confidentially. To provide for quick and effective remedy protecting anonymity, real and perceived impartiality, protection from reprisal and independent decision-making in complaint resolutions.

To promote better Industrial Relations (IR), Skills Development, Welfare and Environmental Sustainability, Pollution Control, and other Climate Positive Initiatives.

To appoint qualified Safety Officers and support staff as required to implement the RSC programme, and to appoint a Board of Directors, Advisory Council, an Executive Committee and other necessary subcommittees to support the RSC governance and implementation of its programmes.
RSC Key Features
Brands are in legal agreement with Unions and have a commitment to ensure safety remediation of their producing business partners is financially feasible and completed

Transparent escalation process for Non-compliant Factories

World-class permanent national initiative for garment factory Safety Inspections & Remediation Programmes

Full public disclosure of inspection reports & corrective action plans

Safety Committee and Safety Training Programme delivered by NEBOSH certified trainers

Impartial Worker Occupational Safety and Health Complaints Mechanism

Protection against retaliation for reporting safety-related matters

Protection of right to refuse unsafe work

Ongoing promotion of Right to Freedom of Association (FoA) to advance safety

Training and Complaints Protocol to cover (FoA) rights

Optional listing of home textiles and fabric & knit accessory suppliers

Boiler Safety Inspection Programme
Messages from Board of Directors
"The RSC is an unprecedented national initiative and through our collective efforts with the brands and trade unions we will make sure that Bangladesh remains one of the safest countries to source RMG products from."
— Rubana Huq
Former President of the BGMEA and Industry representative on the RSC Board of Directors
"Together with our Bangladeshi trade union affiliates we will help ensure workers in RMG factories have safe workplaces and have access to remedy to address safety concerns and exercise the right to safe workplaces. We will work to ensure that workers to have trust in the newly established RSC."
— China Rahman
General Secretary of the IndustriALL Bangladesh Council (IBC)
RSC CO-CHAIRS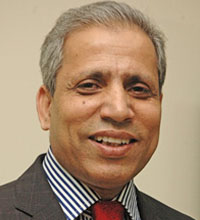 Shafiul Islam Mohiuddin
Former President BGMEA and Industry representative on the RSC Board of Directors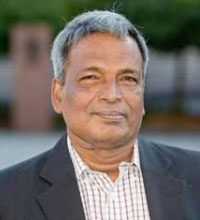 Amirul Haque Amin
President NGWF and Trade Union Representative on the RSC Board of Directors
EXECUTIVE COMMITTEE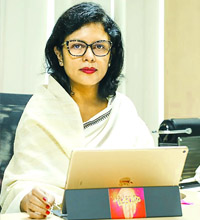 Rubana Huq
Former President BGMEA and Industry representative on the RSC Board of Directors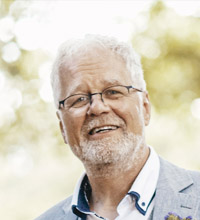 Joachim Leo Juette Overmeyer
Senior Advisor and Legal Counsel, Otto Group and Brand Representative on the RSC Board of Directors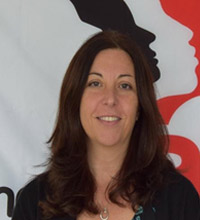 Christina Hajagos-Clausen
Textile and Garment Industry Director, IndustriAll and Trade Union Representative on the RSC Board of Directors
NEUTRAL CONVENER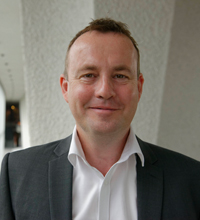 Dan Rees
Director, Better Work, ILO and Neutral Convener of the RSC
LEADERSHIP TEAM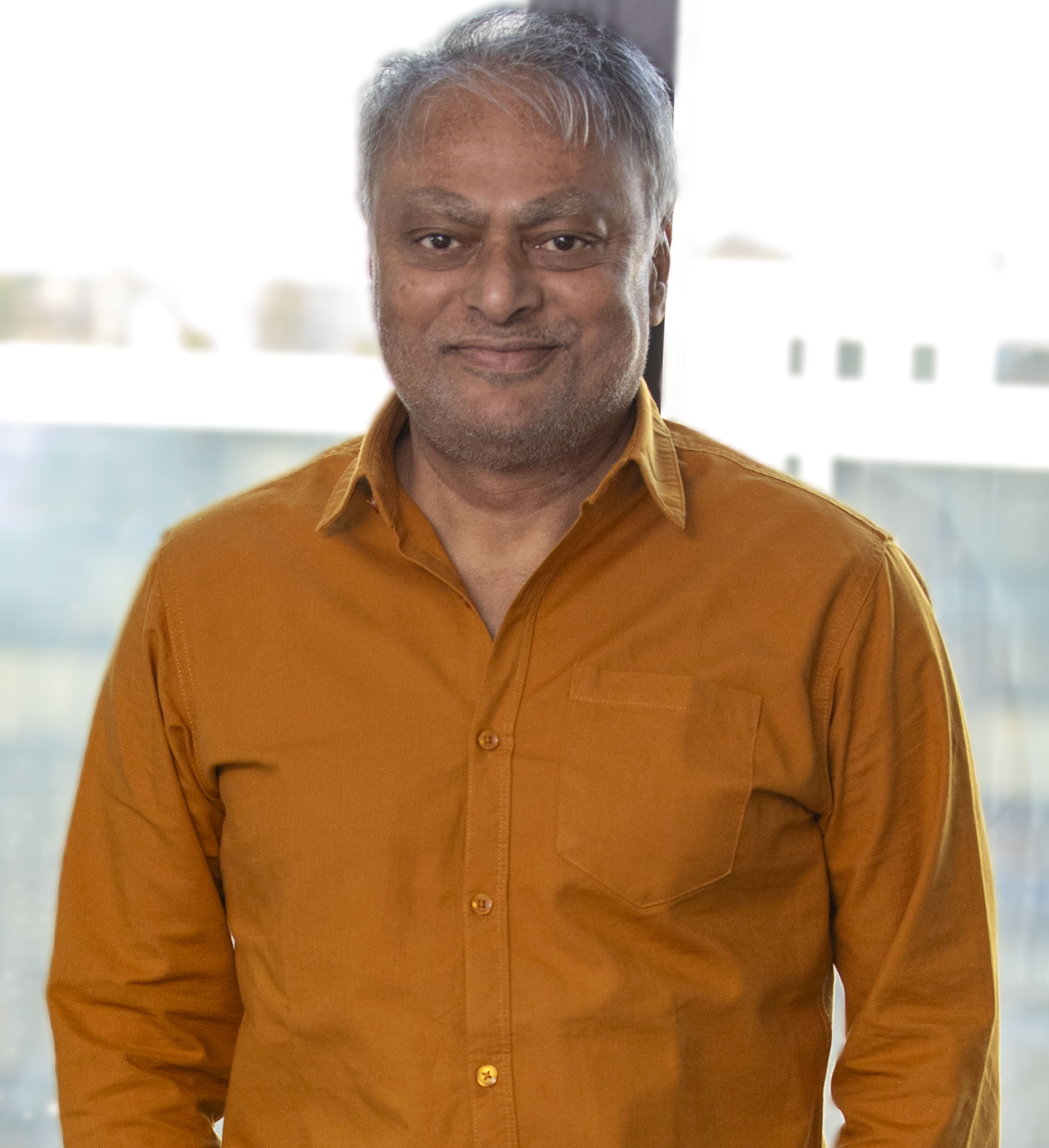 Abdul Haque
Managing Director
Abdul Haque joined the RMG Sustainability Council (RSC) as the Managing Director on 9 March 2023. With more than 37 years of experience in leading national and multinational teams at home and abroad, Abdul Haque wears the RSC hat with an aim to lead the organisation towards transforming it to a Centre of Excellence. Prior to joining the RSC team, he served the SMC Enterprise as the Managing Director. Before that, he served as Managing Director at Reckitt Benckiser, as Country Director at International Development Enterprises, as Managing Director at Perfetti van Melle BD. Pvt. Ltd., and as Country Director at Avery Dennison Bangladesh etc.
Abdul Haque completed his MBA in Marketing from IBA, Dhaka University. He is trained in General Management by the Harvard Business School.


Md Hassan Nawazis, a highly accomplished and skilled structural and fire safety engineer with a background in civil engineering joined RSC as the Chief Safety Officer on 1st November 2023. He started his career in the field of structural & fire safety inspections with Bureau Veritas in 2014. With over 12 years of professional experience, he has been able to establish himself as a leader in the safety industry. He has played a crucial role in ensuring safety practices in Bangladeshi RMG industries through his expertise in building & fire safety inspections, remediation process development, consultations and providing code-compliant solutions.
Nawazis holds a bachelor's degree in civil engineering from CUET and master's degree from HTW Berlin, Germany in collaboration with Helsinki Metropolia University of Applied Sciences, Finland. He did research on BIM-FM collaborative management approach for mitigating fire hazards in apparel sector of Bangladesh in 2013 as his master's thesis approved by HTW Berlin University of Applied Sciences.
Additionally, he has received advanced leadership training from the National University of Singapore.
With his strong technical background, Nawazis effectively manages technical teams through a robust management process. His leadership style is transformational, motivating and inspiring highly skilled teams to achieve organizational goals through continuous improvements. He is known for his laser-like focus on targets, his solution-oriented approach, and his ability to collaborate effectively as a team player.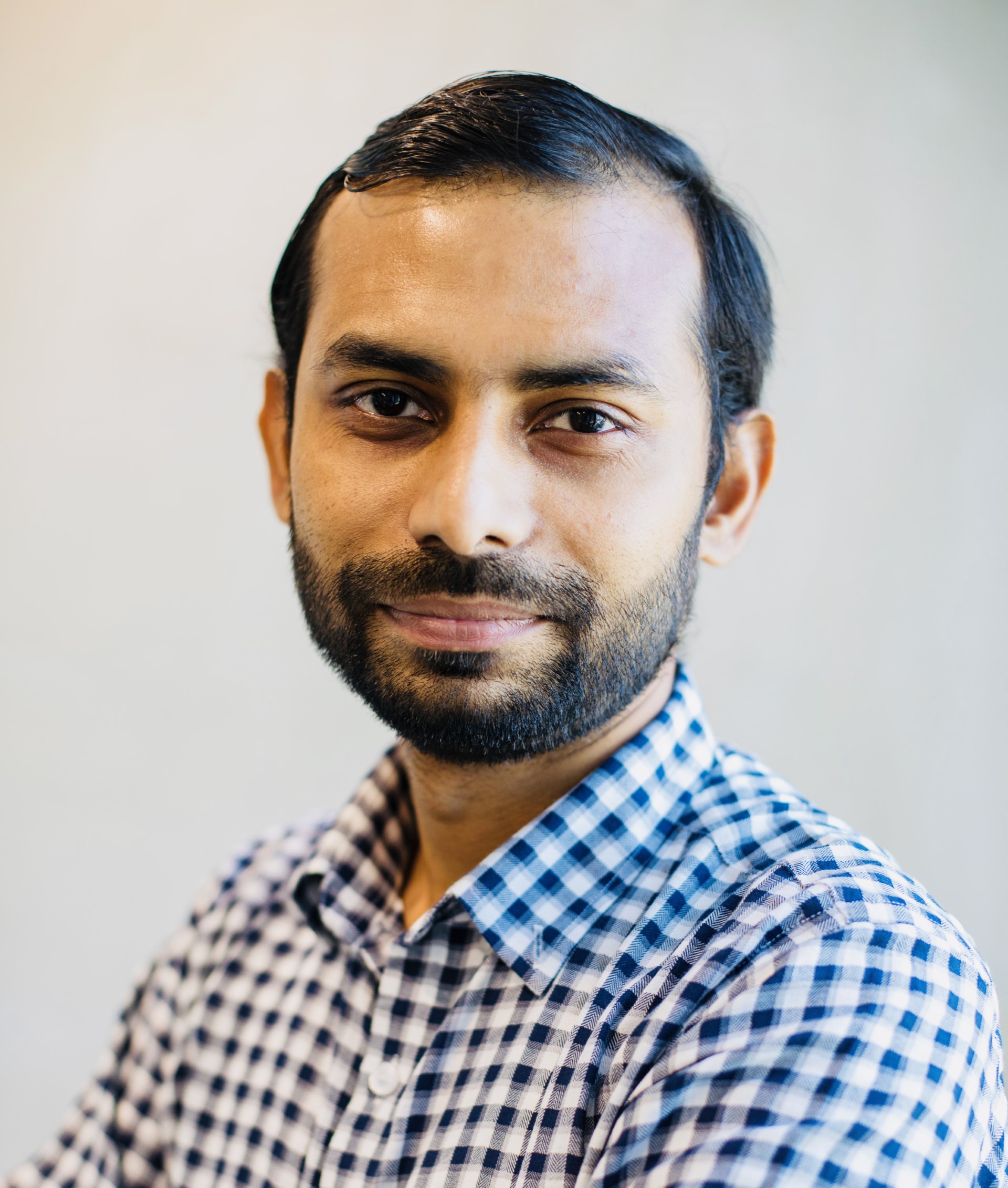 Md Hassan Nawazis
Chief Safety Officer
SENIOR MANAGEMENT
Shah Sefat Uddin Ahmed
Senior Head - Remediation Programme
Mohammad Momanul Islam
Head - Accounts
A. J. M. Zobaidur Rahman
Head - Media, Communications & Stakeholder Engagement
Kaniz Fatema Labony
Head - Human Resources
Mohammed Ahsan Ullah
Head - Structural Safety
S. M. Hasanul Banna Kasemi
Head - Electrical Safety
Md. Hasanuzzaman
Head - Fire & Life Safety
Ovijit Mutsuddi
Head - Occupational Safety and Health Complaints Mechanism
Md. Masud Parvez
Head - Occupational Safety and Health Training Programme
Md Mehedi Hasan
Head - Boiler Safety
STAFF